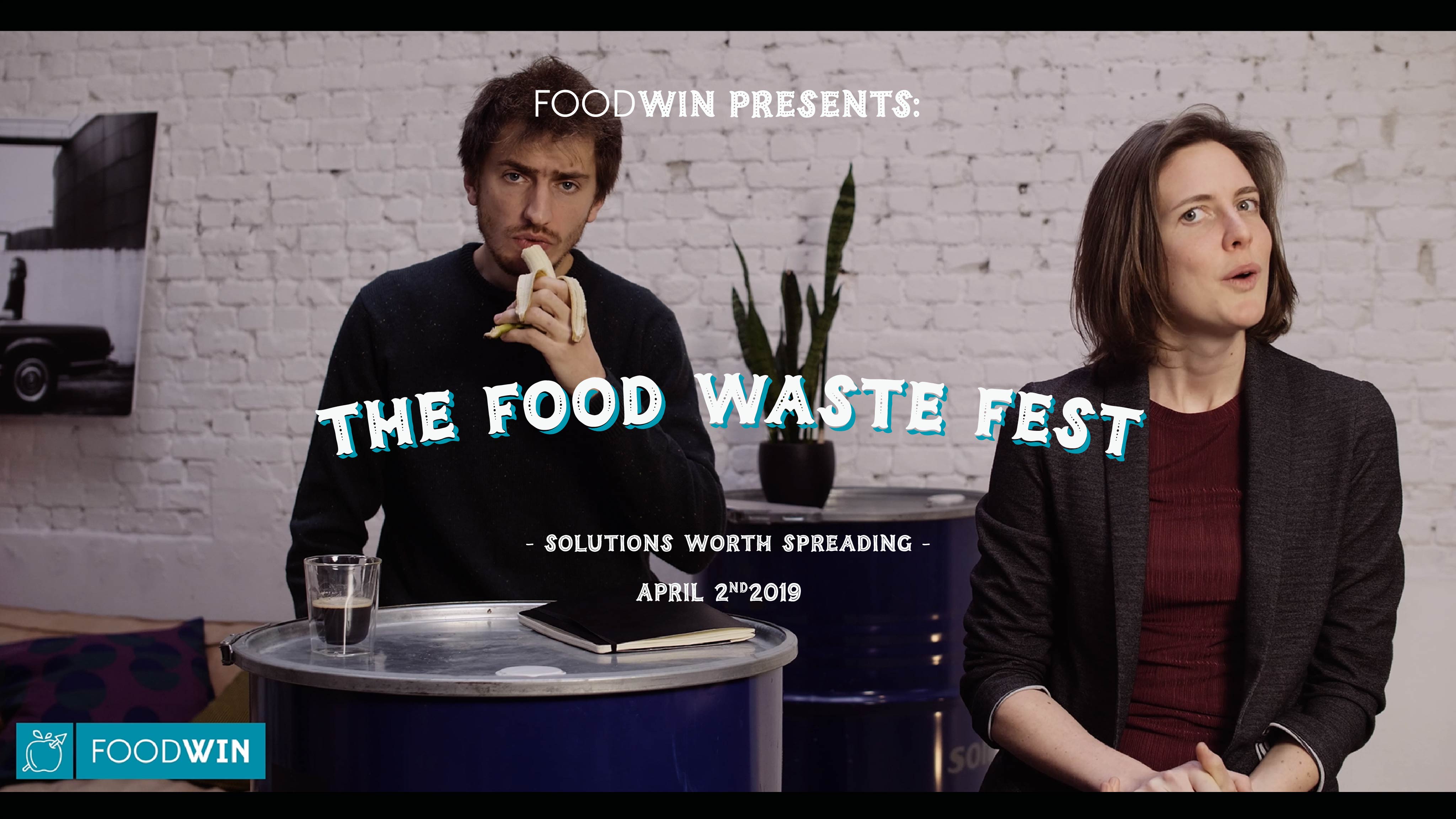 Are you a food waste fighter? Or do you aspire to fight food waste? Read on!
Reducing food waste means reducing greenhouse gases, financial costs, creating job opportunities. How? FoodWIN would love to share the best food waste solutions with you!
Be our guest of honour at the Food Waste Fest on the 2nd of April in Brussels.
Nine food Waste experts such as Liz GoodWIN (World Resources Institute), Olivier De Schutter (KU Leuven) and Carina Millstone (Feedback Global) will share their food waste solutions in a spectacular Ted-style conference from 13h00to 17h00.
Afterwards, you'll enjoy a delicious surplus diner while networking with the changemakers that can solve your food waste challenge.
Finally, you get to decide the ultimate winner of the Food Waste Awards 2019 during a nerve-wrecking finale.
Get your ticket before the 28th of February using the code "EARLYBIRD", and receive a 20% discount. Visit www.foodwastefest.com for the full program & tickets!
ARE YOU A FOOD WASTE FIGHTER YOURSELF? Do you have a project based in Brussels or Flanders? Then you are the perfect candidate for winning a Food Waste Award! Take your chance in one of four categories: local governments / food waste changemakers / large kitchens and catering / food companies. You'll receive generous visibility and recognition from a jury of food waste experts. What a boost to keep the efforts up!
You can apply until the 28th of February through www.foodwasteawards.be
The winners will be announced and celebrated at the Food Waste Fest during the Award Ceremony from 18h30 to 21h00 (free entrance).
We would really appreciate it if you could share this call with your network:
Candidates for the Food Waste Awards (until 28 februari)
Through your newsletter, Facebook, Twitter and LinkedIn.
Through your newsletter, Facebook, Twitter and LinkedIn.