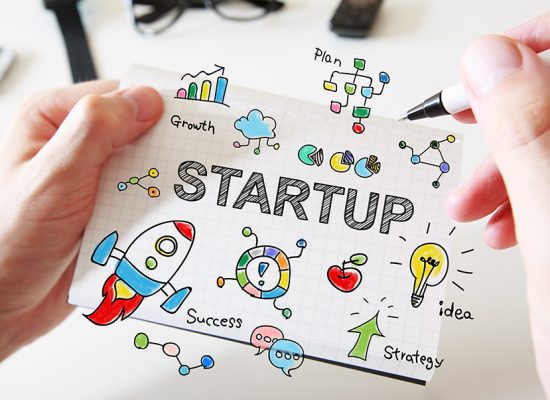 Met nieuwe ideeën, innovaties en veel motivatie, creëren startups blauwdrukken om een zero-food-waste samenleving op te bouwen. Wij bespreken de 5 startups met de grootste impact op food waste in heel Europa.
With new ideas, innovations and a load of motivation, startups are creating blueprints to build a zero-food-waste society. And the last few years many of them are reaching for the stars!
Let's meet the 5 startups with the highest impact on food waste across Europe.
1. Toast Ale

Founded in 2016 by Tristram Stuart, this British beer company brews different kinds of beer using heel end of loaves that aren't used to make sandwiches. By brewing with surplus bread, this company does not only fight food waste but also raises awareness around this problem. Moreover, 100% of their profits are given to Feedback, an environmental charity campaigning to end food waste. And even if they only started two years ago, they are already operating on four continents, working with brewers in the UK, the USA, South Africa, Brazil and Iceland!
Are you wondering how can beer be made out of bread? Toast Ale graciously shared a recipe for homebrewers so you can try it yourself!
What should you remember from Toast Ale? In only two years of activity: 5.000 gallons of beer and 2.000 pounds of bread saved! Impressive, right?
2. Too Good To Go

Seems like 2016 was a good year because Too Good To Go was also launched that year. This app, first introduced in Germany, crosses borders at lightning speed! It is currently active in 8 European countries with more on the way.
What's the concept? The Too Good To Go team noticed that many restaurants, shops or bakers had to throw away food every day at closing time. The app gives them the opportunity to sell all this surplus food at a price cheaper by 50%. So consumers have access to cheaper meals while stores get a last chance to sell what they would usually throw in a bin. What a fair deal!
Since 2016, they built more than 3.000 partnerships, the app was downloaded more than a million times, and was even the number one in downloads when it entered the Belgian market, and at least two million meals were saved!
3. Instock

The whole story behind Instock started with four trainees at Albert Heijn. There, they experienced food waste and decided to take action. They came with the idea of opening a restaurant where the chef creates recipes based on surplus food. Albert Heijn sponsored them and a first restaurant was opened. The surplus food came directly from the Albert Heijn stores.
Currently, Instock consists in three restaurants (Amsterdam, The Hague and Utrecht), a food truck and a catering service.
Besides restaurants, the startup has also developed some food waste products: two beers brewed with surplus bread or potatoes and granola made out of the malt residue due to the beer production. The little extra, they turned the basic 'best-before' dates into 'at least delicious until' dates to empower consumers to make better decisions about how to interpret dates on packages.
What's next? In the future, they do not plan to open new restaurants because they want to go a step further in fighting food waste. That is to say, sharing their experience and skills to other restaurants and caterers to help them work with food waste.
For now, more than 250.000 kilos of food were saved thanks to this restaurant chain! Such a great job!
4. WeFood

A supermarket where everything sold was actually rescued from the bin, why didn't we thought about this before? At WeFood, the first food waste supermarket, opened in February 2016 in Copenhagen, customers have access to products that other supermarkets do not want on their shelves anymore because they're don't look as perfectly good as before, their 'best-before' dates are almost passed or their packages are damaged. These products are thus sold at a price cheaper by 30 to 50%.
If providing more affordable products is one of WeFood's goals it sure isn't the only one! The original objective was to fight food waste in Denmark while raising money to combat famine in impoverished countries and refugee camps. And the fact that the whole supermarket is entirely handled by volunteers also helps reducing the costs.
They only started two years ago but already plan the opening of two new food waste supermarkets!
5. Winnow Solutions

Since 2013, this company based in London helps food service companies, such as Ikea, and restaurants reducing food waste. They provide innovative systems to measure food waste in kitchen and from the customers plates. The idea is thus to reduce food waste by preventing it instead of by recycling it like the other startups of this top 5 do. For the past five years, Winnow has expanded to several new Asian, Middle Eastern and European markets and their systems are currently used in 30 different countries.
Their results? Food waste cut in half in hundreds of kitchens, 10 million meals saved a year, at least 18,500 tonnes of CO2 emissions saved and £11.5m savings for their customers!
These startups were created so recently but their impact over the whole continent is already quite considerable!
Five different stories leading to five inspiring startups… Will you be the next one?
Contact FoodWIN to help you launch your own startup fighting food waste