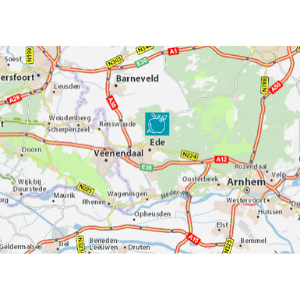 Ede is one of the Netherlands ' leading municipalities when it comes to sustainable food policy. Their goal: 'healthy and sustainable food for everyone in Ede!' Reducing food waste is an important priority of their strategy. They asked the help of FoodWIN to turn this priority into a concrete action plan.
Over the years, FoodWIN developed the following process to help cities reduce food waste: 1) diagnose, 2) co-create action plan and 3) take action! FoodWIN supported Ede with the first two steps:
1)    Food Waste Estimation. FoodWIN developed the Food Waste Calculator. Through this tool, FoodWIN helped Ede to get a concrete idea of how much food waste occurs in their city, in what sectors, what's the financial cost and the CO2 impact. Citizens, restaurants and retail are responsible for most food waste in Ede. Find the report for Ede on this link.
2)    Co-create action plan. On the basis of these figures, FoodWIN supported Ede to co-create a food waste action plan. In the plan,Ede focuses on retail and restaurants, as it had already worked on citizens. Ede gathered a group of 10 stakeholders with expertise on sustainable food and food waste. FoodWIN facilitated a workshop where the participants (1) got to know the results of the food waste calculator, (2) got an overview by FoodWIN of best-practices from other cities and innovators, (3) with the support of FoodWIN, conceptualized concrete measures to reduce food waste from retail and restaurants.
3)    Action. The municipality of Ede is now implementing the first actions: measuring food waste in its own canteen, a support process for restaurants to reduce food waste and use sustainable food, and in the future they like to support local restaurants and retailers to start using apps to sell their surplus at a lower price. They are also reducing food waste from retailers, preparing healthy food, to prevent loneliness of elderly people and reduce poverty.