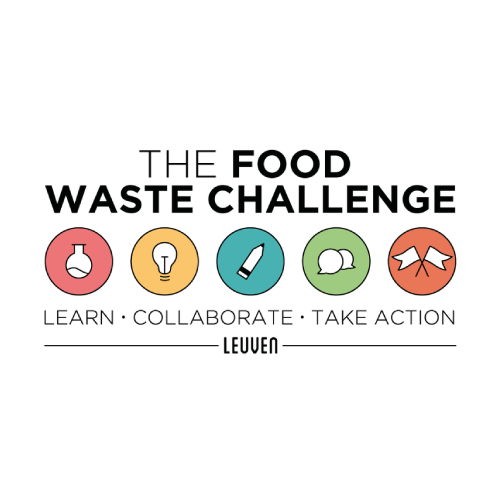 Description of the project
The Food Waste Challenge is an innovative process to help students and young professionals develop business solutions to food waste. Participants go through an uplifting learning and innovation process. The focus of this Food Waste Challenge was on bread waste, consumers waste and agricultural waste.
Achievements of the project
Learning Journeys

. Participants visited places where food waste occurs: a farm, a bakery, people's homes. They recovered the food that would have gone to waste and made a meal out of it or redistributed it. For Food Waste Challenge Leuven we went gleaning, did a bread recovery, cooking workshop and organised a Disco Soupe.

Innovation Weekend

. From idea to business model in a weekend. In this innovation weekend participants met with existing entrepreneurs and innovators, helped them co-create ideas, formed teams, developed their ideas into business-tested and pitched them to a jury of experts. The jury gave feedbacks and award prizes to the most promising ideas.
Coaching Programme

. From business model to business. After the weekend, the teams tested and implemented their ideas during three months with a dedicated coach, thematic workshops and continuous support.

Closing event

. During a closing event, teams were able to present their start-up to the gathered food waste scene. They increase their visibility and professional network while getting feedbacks and finding potential partners/donors.
Role of FoodWIN
FoodWIN is at the origin of the Food Waste Challenge which has been developed based on the results of a study we carried out to identify reasons and streams of food waste in the province. We also initiated an innovation process gathering students and young professionals to stimulate entrepreneurship around food waste. FoodWIN provided the participants with expertise on food waste and social entrepreneurship
How to organise a Food Waste Challenge?
Do you want to take action and organise a Food Waste Challenge yourself? FoodWIN made an manual to support your initiative. It is available in English and in Dutch.
→ Situational analysis → Awareness raising → Entrepreneurship/social innovation → Redistribution and valorisation → Food waste prevention