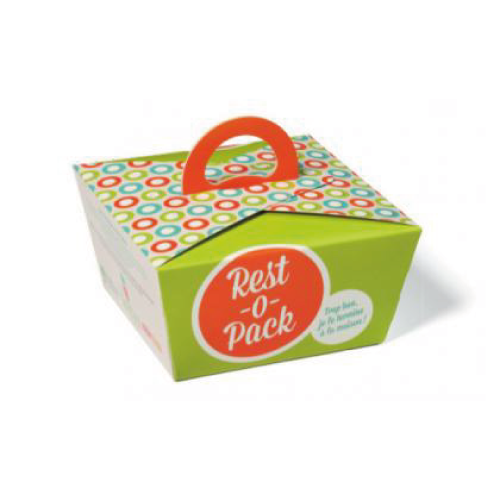 Description of the project
Rest-O-Pack is the new brand for doggy bags launched by Bruxelles Environnement after a survey conducted by Test-Achat. Rest-O-Pack is part of the Good Food Strategy launched by Bruxelles Environnement and supported by Minister Céline Fremault, responsible for Housing, Quality of Life, Environment and Energy. In this pilot project, FoodWIN introduced Restopacks in 100 restaurants in Brussels and evaluated the use of the boxes for restaurants and customers.
Goal of the Projects
Rest-O-Pack's goal is to raise awareness about food waste in restaurants, and change consumption habits of inhabitants by encouraging them to bring their leftovers at home.
Role of FoodWIN
FoodWIN has implemented the project, which the mission was to follow up and evaluate each restaurant, and then make recommendations for the Minister.
→ Strategy implementation → Food waste prevention → Awareness raising