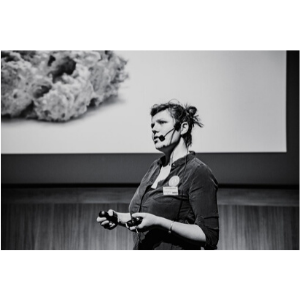 Description of the project
With the support of the Flemish government, FoodWIN is focusing on scaling up and increase existing projects and creating blueprints to develop new solutions for waste streams not well enough addressed.
Zero Food Waste Flanders – Samen Innoveren is a global strategy to decrease effectively food waste in Flanders. It is composed of two interrelated elements:
FoodWIN Alliance Flanders:  this multi-stakeholders platform is being set up in Flanders. With this alliance we are bringing together organisations, companies and governments already fighting food waste and looking for solutions to increase their impact. They will share good practices, support each other and find new solution.
Innovation trajectories: each year, two innovation trajectories is going to address some of the most urgent challenges, to get the collective intelligence of all stakeholders and motivate innovators working around the topics. The first half of 2017 is dedicated to waste of apples and pears in Flanders. The outcomes of these innovation trajectories are:
Fact sheets

with the current state of the situation, and the challenges we face.

Learning journeys

, when challenges identified in the fact sheets are going to be made visible. During one day, participants will go on the field and meet actors confronted and/or devising solutions to food waste.

Food Waste Challenges

is going to be organised to use the knowledge gathered during the learning journey and actively develop solutions to the challenge put forward.
Goals of the project
Zero Food Waste Flanders – Samen Innoveren is an educational project aimed at  strengthening the current fight against food waste in Flanders. It will produce data on the local situation that will be available for everyone's use. Furthermore, solutions to food waste will be co-created with the participation of different stakeholders of the food supply chain.
Role of FoodWIN
FoodWIN is at the origin of the focus on the issue of food waste. It has developed the three years program and will be in charge of implementation and follow up.
→ Co-creating strategy → Situational analysis → Strategy implementation → Multi-stakeholders platform → Awareness raising → Entrepreneurship/social innovation → Redistribution and valorisation → Food waste prevention
The Flemish Government cannot be held responsible for the content of this publication
Here you have the factsheet for Food Waste Reduction in Healthcare Facilities in Dutch, explaining how to tackle food waste in three simple steps: Voedselverlies in de Gezondheidszorg
Here you can find the factsheet for our former project: appels and pears in Dutch: Factsheet appels en peren