THE FOOD WASTE FEST
ONLY THE COOLEST FOOD WASTE EVENT IN THE GALAXY
The Food Waste Fest is the main food waste innovation event of the year. We will celebrate and share successful solutions to food waste. Although food waste is a complex and regretful problem, this day proves there are ways forward.
The Food Waste Fest is where decision makers and civil servants of cities and municipalities, executives and facilitation managers of Belgian and European food companies meet pioneering food waste changemakers. We also welcome all press to put frontrunning food waste projects in the spotlight.
FoodWIN is a young and ambitious organisation fighting food waste in Europe. We believe the solutions to food waste are a product of co-creation. Therefore, FoodWIN brings motivated actors together and facilitates the process of exchanging their ideas and experiences.
13H: FOOD WASTE SPECTACLE
17H: NETWORKING EXTRAVAGANZA
- Solutions worth spreading -
This is not your usual conference. Some of the most inspiring food waste fighters take the stage for a magical performance. However, don't be fooled! Fighting food waste doesn't require actual acrobatics or miracles. You will discover brilliant skills and tricks, that with some good practice, you could master too. 
MORE SPEAKERS TO BE ANNOUNCED!
Speakers
Olivier De Schutter
Professor of Law at the University of Louvain (UCL) and at the College of Europe (Natolin)
Olivier De Schutter is one of the leading thinkers about sustainable food systems on spaceship earth. He was appointed as Special Rapporteur on the right to food for the the United Nations.
He is a master of the bigger picture, and will enlighten us with the importance of reducing food waste for achieving more sustainable urban food systems.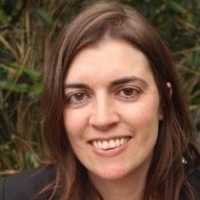 Carina Millstone
CEO of Feedback Global
Carina's career began in the business world working as a sustainability consultant for Environmental Resources Management, before she realised our planetary ecological crisis would not be solved in the corporate boardrooms in which it was created.
Carina is now the CEO of Feedback in the UK. Feedback, through its high-impact public events, citizen mobilisation and high-level policy work has elevated food waste from a relative non-issue ten years ago, to one now recognised globally as an urgent international priority.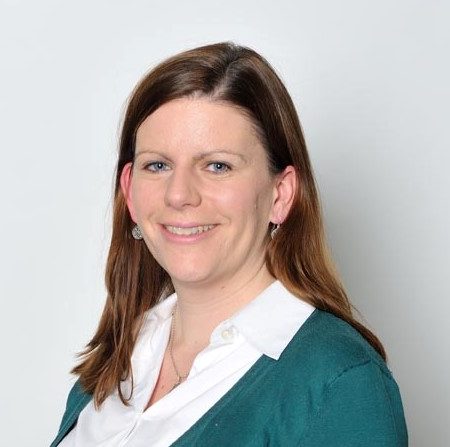 Katharine Fox
Project lead TRIFOCAL London
Katharine Fox is the project lead for TRiFOCAL, and an experienced Project Manager at WRAP. Leading the award winning and complex EU LIFE funded initiative TRiFOCAL, Katharine has successfully collaborated with partners and business to build various work packages that aim to change peoples' behaviours around food, with an ultimate goal to encourage healthy sustainable eating and reduce the amount of edible food that goes to waste.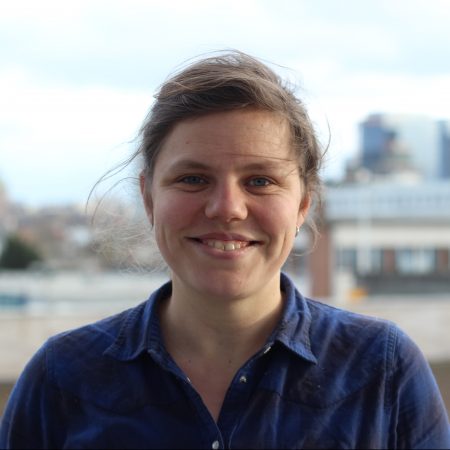 Jasmien Wildemeersch
Co-director of FoodWIN, specialised in food waste prevention in large kitchens
Jasmien Wildemeersch is an expert in preventing food waste in large kitchens. She's FoodWIN's measuring magician that supported various hospitals and companies in reducing their food waste, with spectacular results. We are ready to initiate you into our methodology for saving food and costs in your company canteen.
Jean Moreau
Co-founder of Phenix, France
Jean Moreau is at the fronteer of a food waste revolution in France as the co-founder and president of Phenix. After studying at ESSEC and Sciences Po, and working 5 years in investment banking, Jean decided to give more meaning to his professional activity and put his skills and energy at the service of a useful cause. After having co-founded in 2013 with Baptiste Corval a first start-up, he and Baptiste decided to create a company more in keeping with their values.
PHENIX helps businesses turn waste into wealth by unleashing the potential of surplus products. At PHENIX, we aim to find new uses for end-of-life products, using the flows of circular economy. Every day, 50 tons of food is repurposed to charities, allowing them to distribute 100 000 fresh meals. After 5 years of activity, PHENIX is deployed in 26 cities, works with over 1 000 clients (E.Leclerc, Franprix, Intermarché, Bricoman, L'Oreal, Lapeyre and others…) and employs 100 people full-time.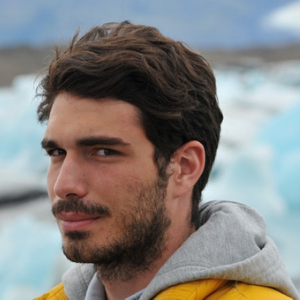 David Achard
Business Development Manager Benelux
David, an alumnus from the notorious Ecole Hôtelière de Lausanne, has dedicated the start of his career into creating value across the hospitality sector through sustainability. He is proud to be part of Winnow's mission to inspire chefs and others to see that food is too valuable to waste. Winnow builds tech to help chefs run their kitchens more efficiently focusing on helping them understand and prevent food waste. Since launch 5 years ago Winnow has been deployed in 40 countries and has saved its customers $30m by reducing food waste. Kitchens using Winnow typically see food waste cut in half within 12 months, and chefs using Winnow are collectively saving 23m meals a year from the bin.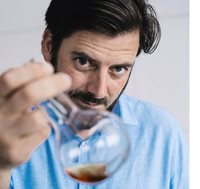 Maxime Willems
Founder of foodlab & incubator Proef!
Maxime Willems is the culinary wizard that founded Proef!: an interdisciplinary culinary R&D facility dedicated to deliciousness. He is the mastermind of many new food products based on edible side streams from the food industry. His magic potion of strong business development and culinary innovation will cook up a platter to remember!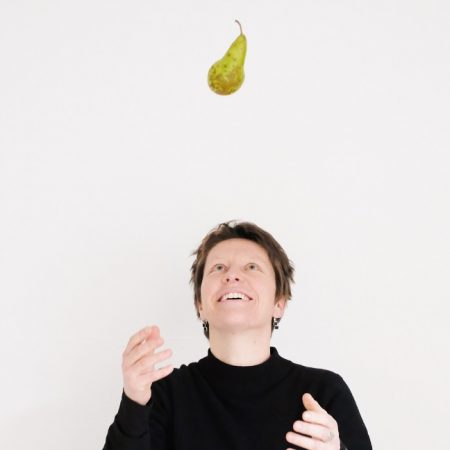 Karen Janssens
Program Manager FLAVOUR
Karen Janssens helps driving a Foodsavers economy. In a Foodsavers economy, we look for social and environmental impact at the same time. Food surpluses  are donated to social organisations or prepared for longer shelf life with the help of people far from the labour-market. With more than 15 years of experience in the food and agriculture sector, both in Belgium and abroad and her hands-on perspective, Karen will set an example of how to revalue food surplus whilst creating social employment opportunities.
[tt-event url='https://www.tickettailor.com/checkout/view-event/id/234633/chk/0fbe/ref/website_widget/' minimal='true' bg_fill='false' show_logo='false' ]
Location:
Herman Teirlinck
Havenlaan 88
Brussels
By public transport:
Take the train to Brussels North station. From there:
Option 1: 

Look for the free white/black or "De Lijn" bus with sign of Tour & Taxis, this shuttle service runs from 05.30 tot 22.00, and every 7,5 minutes.
Option 2: Bike sharing systems of Villo
Option 3: a 20 minute walk
By car:
Tour & taxis parking

Upsite Indigo Parking: Willebroekkaai  (overkant van het kanaal 150 meter)


Interparking WTC en Noordstation CCN. From there, take the free shuttle bus (see above)

Park on Havenlaan and use your parking disk