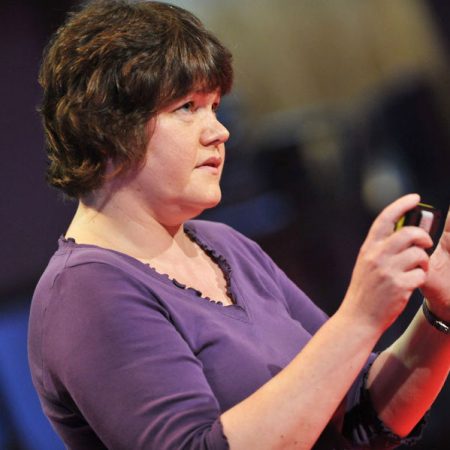 Carolyn Steel
"Food already shapes our world – so why not use it as a tool to shape a better one?" Carolyn Steel is a leading thinker on food and cities. She is a London-based architect, lecturer, BBC presenter and TEDGlobal speaker who coined 'Sitopia' – now a widely-recognised way of seeing the world through the lens of food. Carolyn has spoken with governments, institutes, and schools all over the world, explaining how we can make a revolutionary change simply by understanding and valuing our food, and how by looking through the lens of food we can practically design a better future.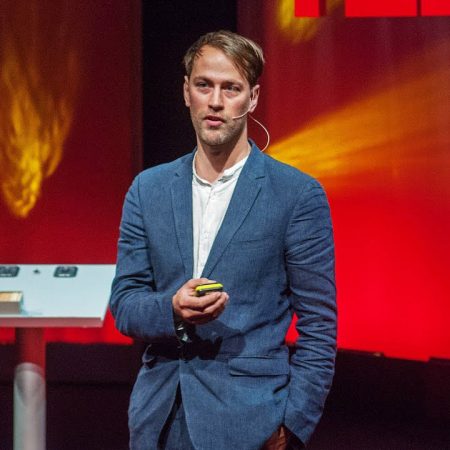 TRISTRAM STUART
Tristram Stuart is an international award-winning author, speaker, campaigner and expert on the environmental and social impacts of food . His books have been described as "a genuinely revelatory contribution to the history of human ideas" (The Times) and his TED talk has been watched over a million times. The environmental campaigning organisation he founded, Feedback, has spread its work into dozens of countries worldwide to change society's attitude towards wasting food.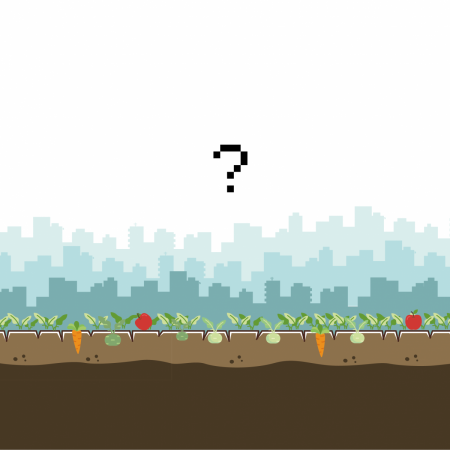 MORE SPEAKERS ANNOUNCED SOON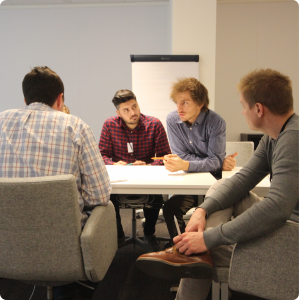 To concretise new insights, you get to pick from an array of workshops on solving specific food waste challenges.
We are currently finalising the workshop offer.
Register now, and we'll be in touch in January with the final programme.
We go out with a bang: the final of the Food Waste Awards 2020 with an exciting live vote.
We crown promising initiatives in four categories.
Register your project until 10/02.
REGISTER
ENTRANCE IS FREE, BUT REGISTRATION IS REQUIRED.
Pre-registration is now open while we finalise the programme.
Leave your email now to receive the official invitation. (from 10/01)
Entrance is free for all!
WHY THEY THINK YOU SHOULD JOIN:
Tristram Stuart, Author of "Waste", founder of Feedback Global

The Food Waste Fest is an essential hub for great minds, entrepreneurs and decisionmakers to help each other upcycle the tragedy of food waste into and economic and environmental opportunity.

Herr & Frau Seele, Food Waste Advocates

Het zou een automatisme moeten zijn van iedereen om geen voedsel te verspillen. Food Waste Fest geeft visibiliteit, maar vooral uitwisseling van ideeën.

Carina Millstone, CEO Feedback Global

The Food Waste Fest is THE food waste event of the year- the place to go to meet all the movers and shakers who've come up with exciting new ways to end the scourge of food waste. Do not miss it.

Thomas Candeal, International Food Waste Coalition

If you are looking for a place where you can get to know what has been the latest progress, what will be our next challenges who is doing what and where the innovation can come from to reduce food waste, then you should participate in the food waste fest. It's also a community that is gathered to better share and develop active network you need for your projects.

Jonas Malisse, Too Good To Go, Winner of Food Waste Awards 2019

Het winnen van de Food Waste Awards is geen overwinning voor ons, maar een overwinning voor iedereen die zich collectief inzet om voedselverspilling drastisch te verminderen. Fantastisch om te zien hoeveel verschillende initiatieven er overal onstaan!
The Food Waste Fest 2.020 is your occasion to discover solutions against food waste.
In 2020, we focus on multi-sectoral collaboration to take our fight against food waste together to the next level.
Location: Herman Teirlinck building, Havenlaan 88, Brussels
Date: 18/03/2020
Hours: 13h30-19h
BY PUBLIC TRANSPORT:
Take the train to Brussels North station. From there:
Option 1: Look for the free white/black or "De Lijn" bus with sign of Tour & Taxis, this shuttle service runs from 05.30 tot 22.00, and every 7,5 minutes.
Option 2: Bike sharing systems of Villo
Option 3: a 20 minute walk
BY CAR:
Tour & taxis parking
Upsite Indigo Parking: Willebroekkaai  (across the canal, 150 meters)
Interparking WTC en Noordstation CCN. From there, take the free shuttle bus (see above)
Park on Havenlaan and use your parking disk
OUR SPONSORS
The Food Waste Fest 2.020 was made possible by: