It's time to measure what you treasure!
This year, we take stock: what food waste do we measure, and where are our blind spots?
You'll soon notice that food waste treasures are hidden in plain sight.
The cost to attend? Merely your undivided attention.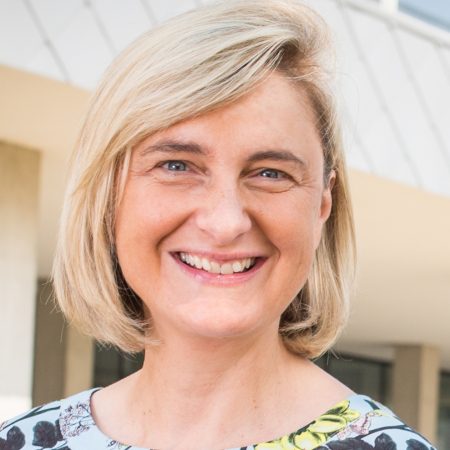 Minister Hilde Crevits
Flanders has set the target to reduce food loss with 30% by 2025. To that end, the Action Plan Circular Food Loss and Biomass (residual) flows was developed. One of the actions of this plan focuses on the Target-Measure-Act approach in different sectors. In this, measurement is a key driver for action. Flemish Minister for Agriculture Hilde Crevits will flesh out the framework to close the loop of food loss and biomass flows.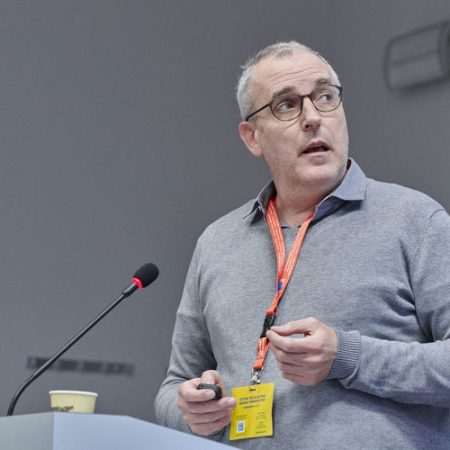 VIC DE MEESTER – COLRUYT
How does Colruyt take up the fight against food waste? How do they work together with their suppliers to combat food losses? Vic tells us how Colruyt Group maps their losses, why this is such a powerful and necessary action, and about their pioneering partnership with organic farm De Lochting.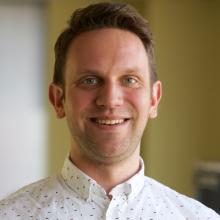 BRIAN LIPINSKI – WORLD RESOURCES INSTITUTE (WRI)
Brian Lipinski is a research associate with the Food Program at the World Resources Institute (WRI). During his time at WRI, he has worked extensively on the topic of food loss and waste, having served as the lead author on the paper "Reducing Food Loss and Waste." He is also the lead author of the recent practical guide "How and Why to Measure Food Loss and Waste." Brian is also a co-author of the Food Loss & Waste Accounting and Reporting Standard, the world's first global standard of requirements and guidance for quantifying and reporting on food loss and waste, and manages the 10x20x30 initiative, which trains businesses in food loss and waste reduction.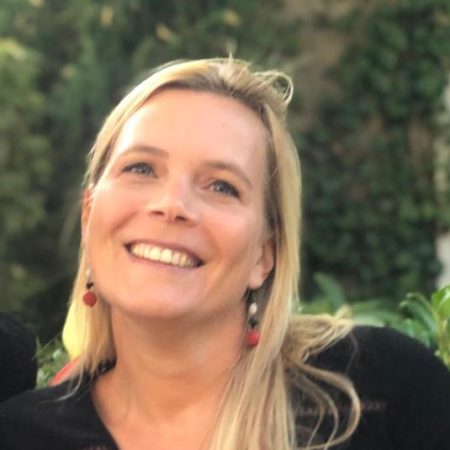 HÉLÈNE DELABYE – BEL
Fighting food waste has always been a strong commitment for Bel (La Vache Qui Rit, Mini Babybel, Maredsous, Kiri …) – starting from the nature of its iconic products sold in single portions, reinforced by optimized processes at every stage and completed with dedicated partnership to raise awareness beyond its own activities. Mindful of always getting better, Bel joined the 10x20x30 initiative to thoroughly qualify and quantify its food waste via the WRAP methodology. Hélène, CSR Manager at Bel Belgium, will share all about Bel's way of measuring and reducing food waste, how this waste warrior spirit is passed on throughout the whole value chain and concrete example of action plan at local level.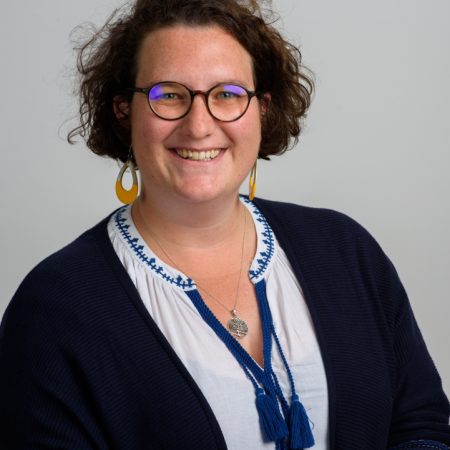 VALENTINE BOONE – SODEXO
Sodexo is ambitious when it comes to the fight against food waste. In order to have a clear understanding of waste sources, Sodexo transitioned to using a data-driven food waste prevention program called WasteWatch. Valentine Boone tells all about the valuable insights this program offers, about Sodexo's ambition as a WAW Brand and about how they will reach their food waste targets.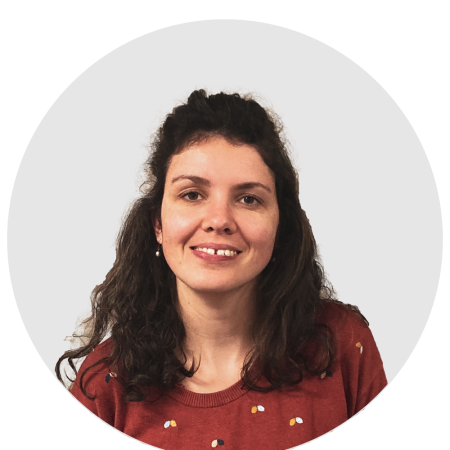 CYBILL PRIGENT – MANGER DEMAIN

The Wallonian government is strongly committed to transitioning towards a more sustainable and circular economy as part of their Green Deal. Now, they are investing in canteens to obtain the label of 'Cantines Durables' (sustainable canteens)'. Manger Demain is the organisation of experts that supports canteens into achieving this label. But how do they do this? And what does the label entail? Cybill Prigent from Manger Demain unveils all.
Great minds think alike. Reach out to fellow attendees and organisations in one-on-one discussions. Prior to the event, we invite you to set up a profile and appoint the connections you'd like to make in different timeslots. Your meetings will be confirmed when the other participants approve them.
Please note: in case the workshop of your choice is already fully booked, we'll send you an alternative prior to the event?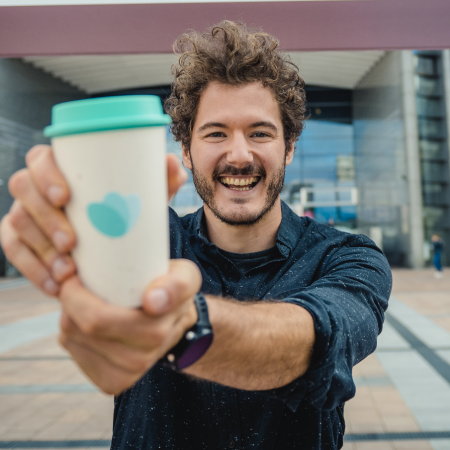 FRANCO PRONTERA – TOO GOOD TO GO
Franco Prontera, ecoloog van opleiding en ondernemer in het bloed, vond in 2018 het kruispunt tussen zijn twee passies in het social impact bedrijf Too Good To Go. Franco was aanwezig vanaf het eerste uur en groeide intussen tot Country Manager binnen het bedrijf. Daar trekt hij de kar samen met een gedreven team van meer dan 50 gepassioneerde Waste Warriors met een duidelijke missie: iedereen inspireren en bekrachtigen om de strijd tegen voedselverspilling aan te gaan.
"Sociale impact is iets waar ik steeds naar streef. Ik beschouw het als de enige weg voorwaarts voor een duurzamere (bedrijfs)wereld. Wat voor bedrijf je ook bent, of product/service je verkoopt, een business model intrinsiek gelinkt met sociale impact is dé heilige graal voor organisaties op lange termijn."
In 2018, Franco Prontera, ecologist by training and entrepreneur by blood, found the intersection between his two passions within the social impact company Too Good To Go. Present from the very beginning, he is now Country Manager at the company where he is constantly raising the bar together with a highly driven team of over 50 passionate Waste Warriors with a clear mission: to inspire and empower everyone to take up the fight against food waste.
"Social impact is something I constantly strive for. I see it as the only way forward for a more sustainable (business) world. Whatever business you are, or product/service you sell, a business model intrinsically linked to social impact is the holy grail for organisations in the long run."
Workshop 1: That's rubbish! Food waste in cities & municipalities
Vuilnis is bliss: lokale besturen duiken in de afvalzak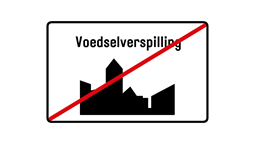 Target audience: local governments of cities and municipalities / lokale overheden
Language: Nederlands
Host: Hanne Heymans, FoodWIN
Speakers & organisations: Mirom, VVSG, Gemeente Lennik, Stad Brugge
Content:
Een lokale overheid heeft de mogelijkheid om diep in de vuilbakken op haar grondgebied te duiken en de voeding van het afval uit te meten. Deze workshop gaat verder dan de cijfers natuurlijk: actie en impact zijn de echte goudmijn. We delen praktijkvoorbeelden die bewijzen dat geen enkele gemeente te groot of te klein is voor actie.
As a local government, you have the power to dive deep into the bins on your territory and measure out the food from the waste. Of course, this workshop will go beyond the numbers: action and impact are the real gold pot. We'll serve you real-world examples that prove that no municipality is too small or too big for action. 
Workshop 2: How to gain control over hidden food waste in food companies
Controle over verdoken voedselverspilling in voedingsbedrijven
Target audience: food companies / voedingsbedrijven
Language: Nederlands/Frans/Engels
Host: Food Waste Alliance, Flanders Food, Alpro
Voedselverspilling meten is voor een voedingsbedrijf essentieel om controle te krijgen over (verdoken) voedselverspilling. En er is meer aan dat op het eerste zicht lijkt. Hoe kan je bijvoorbeeld verspilling bij de leverancier in rekening nemen? Welke informatie rond de meting deel je binnen je organisatie? Hoe diepgaand moet je meting zijn om doeltreffend actie te ondernemen? Op het einde van deze workshop heb je een overzicht van hoe jouw organisatie (nog beter) kan meten, en welke monitoring tools en organisatie je kunnen ondersteunen.
Food waste measurement is essential for a food company to get control over (hidden) food waste. And there's more to it than meets the eye. For example: how do you account for the food losses on the suppliers' side? What information should you share within your organisation? In how much depth do you need to collect data to set up impactful measures?
At the end of this workshop, you'll have an overview of how your organization can measure (even better), and which monitoring tools and organisations can support you. 
Since 1980, Alpro's mission is to pioneer healthier eating and sustainable living. A better way to feed the world.
My name is Juliane Greff, I'm a French environmental engineer. Since 2020 I'm part of the sustainability department as sustainability expert for plant-based in Europe, supporting, monitoring and leading projects for Alpro's ambitious commitments for sourcing of ingredients, operations and packaging.  Avoiding food waste is an integral part of Alpro's sustainability strategy throughout the life cycle of its products: from the farm to the consumer.
FULLY BOOKED - Workshop 3: Break out of the box, when buyers and suppliers become pioneers together
Verwerkers en leveranciers worden samen pioniers
Target audience: food suppliers & food manufacturers
Language: Nederlands
Host: FoodWIN, Let us
Ambitieuze duurzaamheidsdoelstellingen en betere samenwerking met je leveranciers staan hoog op de agenda van voedingsbedrijven. Jammer genoeg duiken andere prioriteiten snel op alvorens de plannen concreet worden. Dit is waar 'Food Waste Pioneers' van pas komt: een hands-on framework om koop-verkoop relaties te versterken en elkaar te ondersteunen in het verminderen van voedselverspilling. Deze aanpak maakt van jouw organisatie een food waste pionier!
Ambitious sustainability targets and better cooperation with your partners in the supply chain are high on the agenda. However, other priorities quickly emerge before it gets specific. That's where 'Food Waste Pioneers' comes in: a hands-on approach to strengthening buyer-supplier relationships and helping each other limit food losses. This approach will make your organisation a food waste pioneer!
Workshop 4: Power of numbers for farmers
Naar cijfers in de landbouw voor meer daadkracht
Target audience: primary sector / landbouw
Language: Nederlands
Host: ILVO, Boerenbond
We weten dat het essentieel is om een goed beeld te hebben van je verliezen alvorens in actie te komen. Daarom startten ILVO en IBoerenbond het veelbelovende ZeroW project in januari, waarin ze landbouwers ondersteunen in het uittekenen en vervolgens verminderen van hun verliezen. Benieuwd naar wat je hiervan kan opsteken? Samen gaan we uitzoeken wat je hiervoor nodig hebt! We gaan van elkaar leren en doorgeven wat vandaag al beschikbaar is om (simpele) stappen te nemen richting minder voedselverlies in jouw landbouwbedrijf.
We all know that it is essential to have a picture of your losses before you take action against them. For this reason, ILVO and Boerenbond started the promising ZeroW project in January, in which they support farmers in mapping and subsequently reducing their losses. Curious about what you can learn from an insight into your losses? We are going to find out together what you'll need for that! We can learn from each other, and are happy to pass on what is already available today to take (simple) steps against your own food losses!
Workshop 5: Canteens measure their treasure
Winnende keukens: meten is weten!
Target audience: canteens / grootkeukens
Language: Nederlands
Host: FoodWIN
Panel:
Woonzorgcentrum: Zorg Izegem, Sofie Maes
Centrale Keuken Oostende: Linda Verhaeghe
Ziekenhuis: Psychiatrisch ziekenhuis Heilig Hart Ieper, Hilde Cailliau (financieel directeur) & Mark Van Gleijm (chefkok)
Bedrijf: APB Vormingscentrum Malle, Lieve Brughmans (chefkok)
Cateraar: Sodexo, Valentine Boone en

Koen Verbessem
Grootkeukens, grote impact? Zeker! Start met meten en kom zo te weten hoe jij voedselverspilling omzet in financiële winsten. Vijf grootkeukens gingen jou voor en delen hun ervaring! Zij leggen stap voor stap uit hoe zij de meting opgezet hebben. Wat ging er goed? En wat liep moeilijker? Van het meten van voedselverspilling, over het identificeren van de knelpunten tot concrete actiepunten. En dat met een grote impact!
Big kitchens, big impact? Yes, indeed! Let's measure and discover your treasure. Five canteens have already done some measurements and will share their story with you. From measuring food waste in their organisation, identifying the bottlenecks to taking action with a great impact as a result. What was easy to achieve? And which hurdles to take?
Remember: waste in the bin is cash in the trash 😉
Workshop 6: Horeca targets food waste
Horeca tegen voedselverspilling
Target audience: horeca
Language: Nederlands
Host: Horeca Vlaanderen/Horeca Academie
Meer geld verdienen door minder te werken, te mooi om waar te zijn? Voedselverspilling meten in de horeca lijkt tijdrovend en overbodig, maar is eigenlijk één van de meest winstgevende uitdagingen voor de horecaondernemer. Tenminste, als we het gestructureerd aanpakken. In deze workshop leggen we onze (menu)kaarten op tafel en wisselen we uit over zowel meten als acties. Wat werkt en wat niet? Deze workshop is een sluipweg naar succes.
Over de docent: Guido Francque is een ervaringsdeskundige. Hij is 50 jaar actief in de horeca en reeds 15 jaar geleden zette hij de stap naar duurzaamheid in de horeca.
Making more money by working less, too good to be true? Measuring food waste in the HORECA seems time-consuming and unnecessary, but is in fact one of the most financially rewarding challenges for an entrepreneur. At least, if we do it in a structured manner. In this workshop, we lay our (menu)cards on the table and exchange on measuring and taking action. What works and what doesn't? This workshop offers a shortcut to success. 
About the teacher: Guido Francque is an expert. He has worked in the HORECA for 50 years and 15 years ago he already made the move towards sustainability in the sector.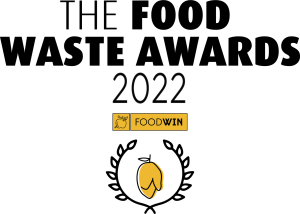 The grand finale! Local governments, food companies, and food waste changemakers battle for the ultimate honour of crowning themselves the winner of the 2022 Food Waste Awards.
The Food Waste Awards put initiatives that reduce food waste in creative, inventive, and efficient ways in the spotlight.