Following the guidelines of the Crisis center of the Flemish Government (CCVO) to postpone events, the organising partners have decided to postpone the Food Waste Fest 2.020 to December. 
The common aim of reducing food waste with 50% by 2030 is what would have brought us together on the 18th of March.
That aim still stands. Therefore, we are currently developing an alternative programme that limits risks to our health to the maximum and maximizes our potential impact on food waste reduction. 
Stay in the loop to be part of Food Waste Fest 2.020 (the name couldn't be more fitting).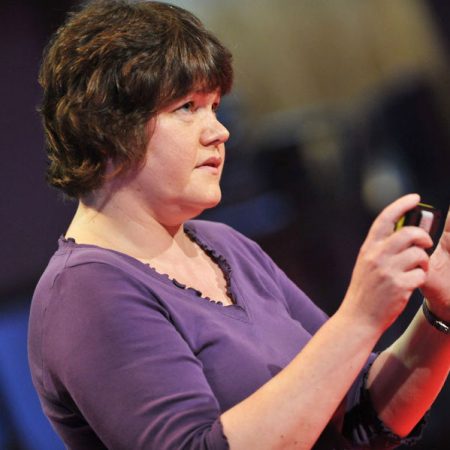 Carolyn Steel
"Food already shapes our world – so why not use it as a tool to shape a better one?" Carolyn Steel is a leading thinker on food and cities. She is a London-based architect, lecturer, BBC presenter and TEDGlobal speaker who coined 'Sitopia' – now a widely-recognised way of seeing the world through the lens of food. Carolyn has spoken with governments, institutes, and schools all over the world, explaining how we can make a revolutionary change simply by understanding and valuing our food, and how by looking through the lens of food we can practically design a better future.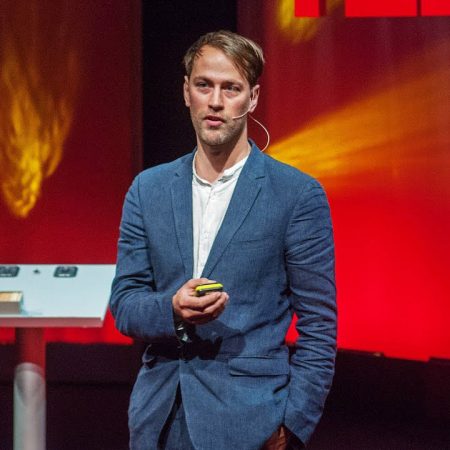 TRISTRAM STUART
Tristram Stuart is an international award-winning author, speaker, campaigner and expert on the environmental and social impacts of food . His books have been described as "a genuinely revelatory contribution to the history of human ideas" (The Times) and his TED talk has been watched over a million times. The environmental campaigning organisation he founded, Feedback, has spread its work into dozens of countries worldwide to change society's attitude towards wasting food.
Naomi Smith
Naomi Smith is a social entrepreneur and the General Manager of enVie,  a Belgian social enterprise located in Anderlecht, Brussels. Envie makes delicious soups from fresh surplus vegetables supplied by Belgian farmers. enVie has been celebrated because of their holistic business model. In 2019 enVie got crowned winner at the European Food Heroes Award category Fruits & Vegetables.
With EnVie, Naomi proves how a multi-sectoral partnership was crucial in setting up a successful solution to food waste.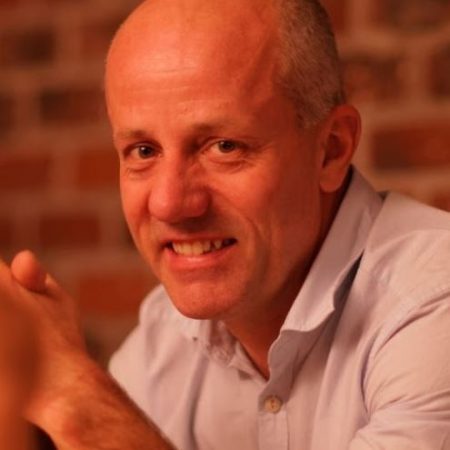 Roel Michiels, IKEA
Also a fan of the famous Swedish IKEA-balls? IKEA is next to a furniture builder also a great caterer. They have big plans concerning sustainability, in the fight agains food waste they prevented around 50 000 kilos of food waste. That is possible because of registration, good reporting and other fixes that lower the amount of food waste. The plans for the future are promising as well, Roel Michiels, the country Food manager, reveals how a canteen can make a difference.
Victor Dries, Counselor Environment, Cabinet Minister Demir
What is the policy context for dealing with food loss? Victor Dries, the representative of the cabinet minister Demir, explains the national and international context and gives a peek into the Flemish prevention plan 2021-2025.
1: Is the set-up of a food hub a step into the direction of sustainable food for everyone?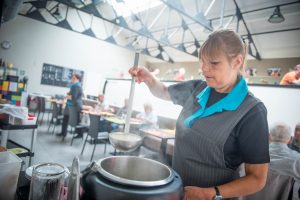 It's clear that food waste does not belong to the dustbin anymore. But how do we make these (inevitable) losses fit into a sustainable food system? A regional food hub can unite powers and resources, in which we can process and redistribute food coming from different streams. Can such a food hub be set up in Belgium, and what would it look like?
Language: English
Places: 25
Organising partners: Herwin, FoodWIN
2: What do we know about food losses and wastes on the farm?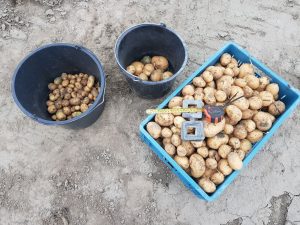 Little research has been done on food losses and wastes on the farm in Europe and there are big differences between the various sectors. However, when we want to reduce food losses it is important to have a good idea of the amount of it, to create awareness and start discussions on how to reduce these losses. In this workshop recent initiatives to better estimate and measure food losses/wastes on the farm, are presented. And we will discuss how we can use this information to come to action.
Language: English
Places: 25
Organising Partners: University of Lincoln, ILVO, Food Heroes
3: How can we organise a good campaign to create awareness?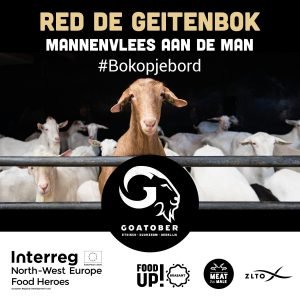 Definitely, food waste is on the agenda. Until today only a small group of game changers stick their teeth in this societal challenge. There still is a lot of work to engage a wider audience of retailers and consumers. This workshop will guide you to kickstart your own consumer oriented food waste campaign.
Language: English
Places: 40
Organising Partners: Goatober, Food Heroes, ZLTO
4: Food waste in large kitchens, how can innovators make a change?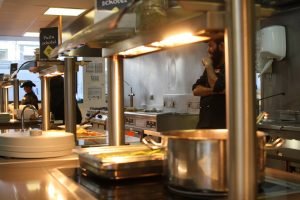 In large kitchens, up to 40% of food is lost. A tonne of food costs around 1500 euros, therefore the costs of food waste rise quickly.
Different actors propose different solutions, from measuring to selling surplus. That way, you save money and lower the environmental impact of your catering facility.
Language: Dutch
Places: 20
Organising Partners: FoodWIN
5: How can local governments fight food waste?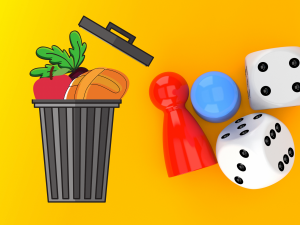 Cities and municipalities against food waste: ready for the next level?
You are crucial players in the food waste fight. In this interactive workshop, you learn how to win this battle!
We guide you through four levels: consumers, horeca, large kitchen and retail. Unlock the tips and knowledge from research and good practices to solve food waste in your city or municipality.
The first team to empty the bin, wins. Ready for the challenge?

Language: Dutch
Places: 25
Organising Partners: FoodWIN
6: How can we bring innovative solutions to the market?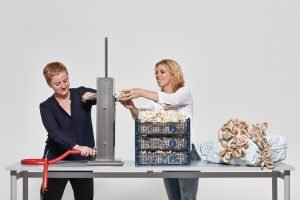 As a society we face many food waste challenges: in our households, in distribution, in processing and on the farm. In the Food Heroes project farmers with a food waste challenge were linked to the creative industry, to develop new solutions in a co-creative way. This resulted in new tasty food products ready for the market. Like the examples in our workshop, made from the trimmings of leeks and stalks of oyster mushrooms. Get inspired by these impactful Food Heroes stories and work with us on developing successful recipes for your food waste challenges.
During this workshop you will learn more about how to successfully address the challenge of turning food waste and losses into tasty, novel food products. Inspired by the presentations of the two Food Heroes and by the challenges the audience put forward, we will split up in groups to develop recipes for successful cocreative projects.
Language: English
Places: 40
Organising Partners: Dutch Design Foundation and Food Heroes
7: How can we generate innovative ideas for food waste challenges?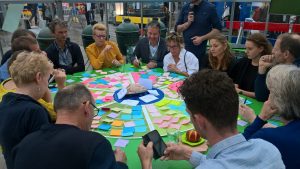 Do you have a food waste problem and are you searching for solutions to it?
Co-creative design is a powerful methodology to develop new ideas and to find innovative solutions, as well for food waste problems. In this hands-on workshop participants will learn how to work with the 'idea wheel' tool and create solutions on the spot to 3 pre-defined food waste challenges.
Do you want us to tackle your food waste problem? Please let us know and we will select the three food waste problems we will work on.
Language: English
Places: 40
Organising Partners: Flanders DC, Flanders Food, Food Heroes, Innovatiesteunpunt
We go out with a bang: the final of the Food Waste Awards 2020.
We crown promising initiatives in four categories.
REGISTER
ENTRANCE IS FREE, BUT REGISTRATION IS REQUIRED.
WHY THEY THINK YOU SHOULD JOIN:
Tristram Stuart, Author of "Waste", founder of Feedback Global

The Food Waste Fest is an essential hub for great minds, entrepreneurs and decisionmakers to help each other upcycle the tragedy of food waste into and economic and environmental opportunity.

Herr & Frau Seele, Food Waste Advocates

Het zou een automatisme moeten zijn van iedereen om geen voedsel te verspillen. Food Waste Fest geeft visibiliteit, maar vooral uitwisseling van ideeën.

Carina Millstone, CEO Feedback Global

The Food Waste Fest is THE food waste event of the year- the place to go to meet all the movers and shakers who've come up with exciting new ways to end the scourge of food waste. Do not miss it.

Thomas Candeal, International Food Waste Coalition

If you are looking for a place where you can get to know what has been the latest progress, what will be our next challenges who is doing what and where the innovation can come from to reduce food waste, then you should participate in the food waste fest. It's also a community that is gathered to better share and develop active network you need for your projects.

Jonas Malisse, Too Good To Go, Winner of Food Waste Awards 2019

Het winnen van de Food Waste Awards is geen overwinning voor ons, maar een overwinning voor iedereen die zich collectief inzet om voedselverspilling drastisch te verminderen. Fantastisch om te zien hoeveel verschillende initiatieven er overal onstaan!
The Food Waste Fest 2.020 is your occasion to discover solutions against food waste.
In 2020, we focus on multi-sectoral collaboration to take our fight against food waste together to the next level.
Location: online or offline, t.b.d.
Date: t.b.d. (in December 2020)
Hours: t.b.d.
OUR SPONSORS
The Food Waste Fest 2.020 was made possible by: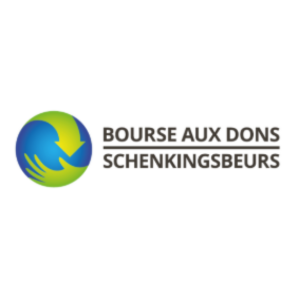 'Schenkingsbeurs / Bourse aux Dons' is the platform for managing food donations to social organisations.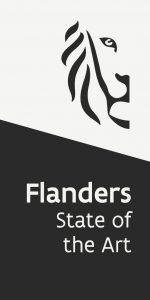 The Flemish Government