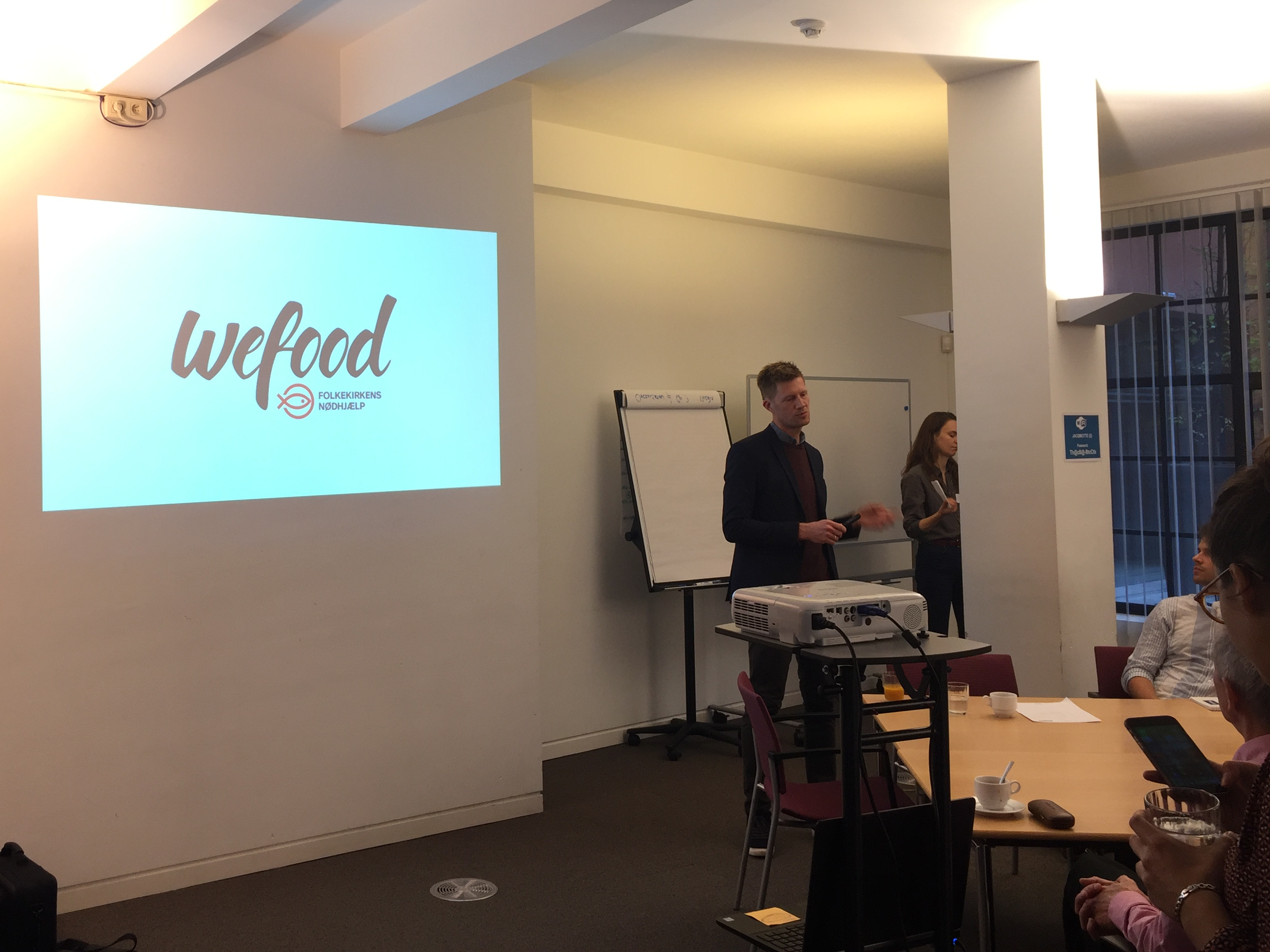 Le 13 novembre 2017, nous avons organisé avec The Shift et avec le soutien de la Flandre le premier Action Lab dans le projet Zero Food Waste Flanders. Thomas Mølgaard Andersen, du premier supermarché de surplus alimentaire danois Wefood, a inspiré les participants à créer le premier supermarché de surplus alimentaire en Belgique!
On the 13th of November 2017 we organised together with The Shift and with the support of Flanders the first Action Lab in the Zero Food Waste Flanders Project. In the key note speech Thomas Mølgaard Andersen of the first Danish Food Surplus Supermarket Wefood inspired the participants to set up the first Food Surplus supermarket in Belgium!
Around the table and presenting were:
Companies such as Delhaize, IKEA, International Food Waste Coalition, Alpro, Lidl and Pepsico;
Together with NGO's such as Komosie, Goodplanet, 21 Solutions, VBT and Netwerk tegen Armoede
Challenged by entrepreneurs such as Fruitcollect, Rekub and Shak'eat
Topics coming up around that are possible subjects for the action labs taking place in 2018 are: Food Security, Food Surplus Supermarket, Cosmetic norms, the Real Value of Food and Collaboration in the Supply Chain.
Book already 24th of November in your agenda for our Inspiration workshop City vs Entrepreneur