This year, we invite you to challenge yourself to fight food waste.
Choose which parts of the Digital Food Waste Fest 2.020 you want to join
and create a programme that fits your schedule and ambitions.
Let's take the fight against food waste together to the next level! 
8/12, 14h-16h: OPENING LEVEL
How do we fight food waste currently? How can we do more?
Live from the Food Waste Fest studio, we broadcast keynotes, interviews and a sofa discussion that turn the topic of food waste inside out. Tristram Stuart (author of 'Waste'), Carolyn Steel (author of 'Sitopia'), Tom Sukerbuyk (Flanders DC), Victor Dries (Kabinet Zuhal Demir), enVie, Colruyt, Reo Veiling (Auction) lay the foundations of our quest to end food waste together.
Moderator: Elke Markey, FoodWIN vzw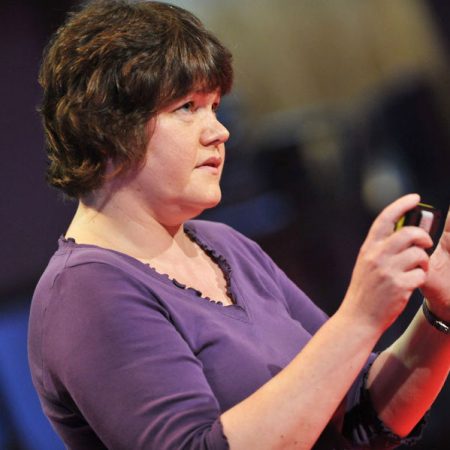 Carolyn Steel
« Food already shapes our world – so why not use it as a tool to shape a better one? » Carolyn Steel is a leading thinker on food and cities. She is a London-based architect, lecturer, BBC presenter and TEDGlobal speaker who coined 'Sitopia' – now a widely-recognised way of seeing the world through the lens of food. Carolyn has spoken with governments, institutes, and schools all over the world, explaining how we can make a revolutionary change simply by understanding and valuing our food, and how by looking through the lens of food we can practically design a better future.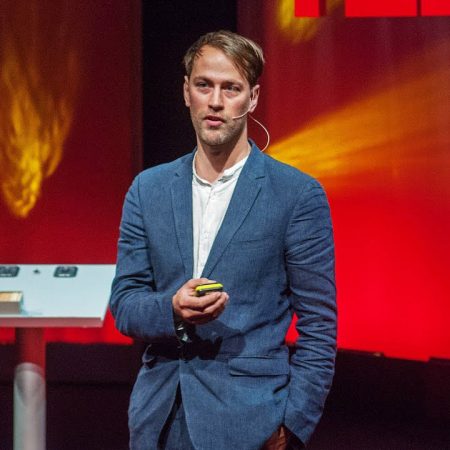 TRISTRAM STUART
Tristram Stuart is an international award-winning author, speaker, campaigner and expert on the environmental and social impacts of food . His books have been described as "a genuinely revelatory contribution to the history of human ideas" (The Times) and his TED talk has been watched over a million times. The environmental campaigning organisation he founded, Feedback, has spread its work into dozens of countries worldwide to change society's attitude towards wasting food.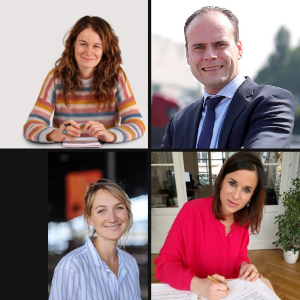 Naomi Smith, Dominiek Keersebilck, Annelies Noblesse & Melanie van Raaij: the story of enVie
Naomi Smith is a social entrepreneur and the General Manager of enVie,  a Belgian social enterprise located in Anderlecht, Brussels. Envie makes delicious soups from fresh surplus vegetables supplied by Belgian farmers. enVie has been celebrated because of their holistic business model. In 2019 enVie got crowned winner at the European Food Heroes Award category Fruits & Vegetables.
With enVie, Naomi proves how a multi-sectoral partnership was crucial in setting up a successful solution to food waste.
enVie found a partner in the REO Auction, Roeselare, West Flanders. Dominiek Keersebilck is the Commercial Director of the REO Auction, a growers cooperation of 800 active growers that bring 200 million kilogrammes of fresh fruit and vegetables to the auction on an annual basis. REO participates in several initiatives battling food waste. For this REO received for the 10th year in a row the Jaarcertifcaat van het Charter Duurzaam Ondernemen among other awards. REO supplies enVie with their surplus vegetables.
One of Belgian's major retail organisations Colruyt, in Halle, Flemish Brabant partnered up with enVie, buying the soups to sell them in their stores and to serve them in their store canteens. Colruyt Group continues to look for solutions for food waste and enVie's social approach provides extra added value. That is why Colruyt is proud to support enVie with their retail knowledge: from market research to food safety to branding. Annelies Noblesse is Business Project Manager at Colruyt with a double role; she is the bridge between enVie and the different stakeholders and departments within Colruyt Group and she thinks along with enVie regarding their sustainable business growth.
enVie was the winner of the international Food Heroes Award, which is part of the Interreg NWE project Food Heroes. Melanie van Raaij is a consultant strategy, distribution, & product development for Innovatiesteunpunt, one of the leading partners for this project in Flanders. Within the Food Heroes context, Melanie van Raaij helps farmers to create added value from their surplus fruit and vegetables, brings them in contact with processing companies, and advises on go-to-market strategy.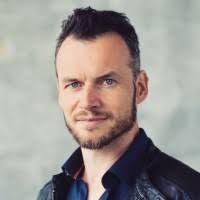 Tom Suykerbuyk, Flanders DC
Co-creative design is a powerful methodology to develop new ideas and to find innovative solutions to a variety of challenges, as well as food waste problems.
Tom Suykerbuyk from Flanders DC will guide you through the step by step co-creative process of the Food Heroes project. He will explain why this way of doing things brings real solutions to the table and creates a broad support base between all stakeholders while doing it.
Victor Dries, Counselor Environment, Cabinet Minister Demir
What is the policy context for dealing with food loss? Victor Dries, the representative of the cabinet minister Demir, explains the national and international context and gives a peek into the Flemish prevention plan 2021-2025.
9/12: FOOD WASTE MISSIONS
Collaboration and creative thinking are indispensible to stop food waste. The Food Waste Fest offers 7 webinars focused on action at different parts of the food chain.
With new tools and inspirational examples, these food waste missions challenge us to take the fight against food waste to the next level together!
9h: Food hub floor - Is the set-up of a food hub a step into the direction of sustainable food for everyone?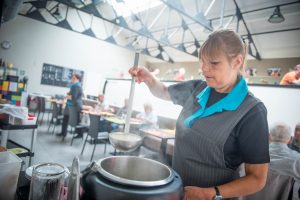 9/12, 9h-9h45 - English
It's clear that food waste does not belong to the dustbin anymore. But how do we make these (inevitable) losses fit into a sustainable food system? Can a regional food hub unite powers and resources, in which we can process and redistribute food coming from different streams? Can such a food hub be set up in Belgium, and what would it look like?
Organising partners: Herwin, FoodWIN
10h: Agriculture area - What do we know about food losses and wastes on the farm?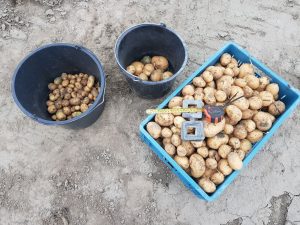 9/12, 10h-10h45 - English
Little research has been done on food losses and wastes on the farm in Europe and there are big differences between the various sectors. However, when we want to reduce food losses it is important to have a good idea of the amount at stake, to create awareness and start discussions on how to reduce these losses. In this webinar, recent initiatives to better estimate and measure food losses/wastes on the farm are presented, and discussed how we can use this information to come to action.
Organising Partners: University of Lincoln, ILVO, Food Heroes
11h: Creative innovation course - How can we bring innovative solutions to the market?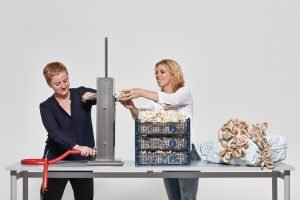 9/12, 11h-11h45 – English
As a society we face many food waste challenges: in our households, in distribution, in processing and on the farm. During this webinar you learn more about how to successfully address the challenge of turning food waste and losses into tasty, novel food products.
In the Food Heroes project, farmers with a food waste challenge were linked to the creative industry to develop new solutions in a co-creative way. This resulted in new tasty food products ready for the market. Think of the trimmings of leeks and stalks of oyster mushrooms. Get inspired by these impactful Food Heroes stories and work on developing successful recipes for your food waste challenges.
Organising Partners: Dutch Design Foundation, Food Heroes
13h: Design thinking track - How can we generate innovative ideas for food waste challenges?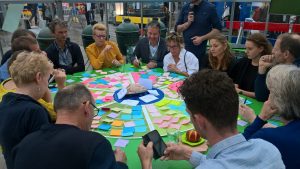 9/12, 13h-13h45 - English
Do you have a food waste problem and are you searching for solutions to it?
Co-creative design is a powerful methodology to develop new ideas and to find innovative solutions to a variety of challenges, as well for food waste problems.
In this webinar, Tom Suykerbuyk from Flanders DC guides you through the step by step process of the Food Heroes project. He explains why this way of doing things brings real solutions to the table and creates a broad support base between all stakeholders while doing it.
This webinar explains all necessary phases and the tools you can use to set up your own customised process for tackling your next food waste challenge.
Organising Partners: Flanders DC, Flanders' FOOD, Food Heroes, Innovatiesteunpunt
14h (NL) Cities & municipalities challenge - How can local governments fight food waste?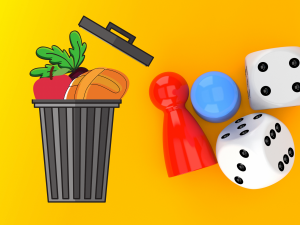 9/12, 14h-14h45 - Dutch
Cities and municipalities against food waste: ready for the next level?
You are crucial players in the food waste fight.
In this interactive webinar, you get inspired by good practices, and find out how to solve food waste in your city or municipality.
Organising Partners FoodWIN
15h: Campaign corner - How can we organise a good campaign to create awareness around food waste?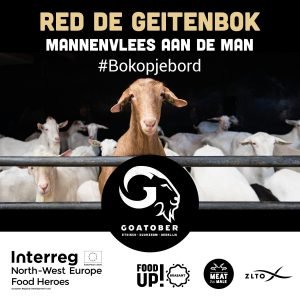 9/12, 15h-15h45 - English
Definitely, food waste is on the agenda. Until today only a small group of game changers stick their teeth in this societal challenge. There still is a lot of work to engage a wider audience of retailers and consumers. This webinar will guide you to kickstart your own consumer oriented food waste campaign.
Organising Partners: Goatober, Food Heroes, ZLTO, Too Good To Go
16h: (NL) Canteen quarter - Food waste in large kitchens, how can innovators make a change?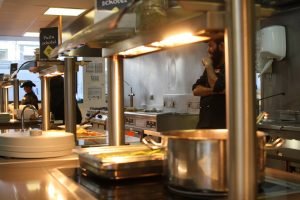 9/12, 16h-16h45 - Dutch
In large kitchens, up to 40% of food is lost. A tonne of food costs around 1500 euros, therefore the costs of food waste rise quickly.
Different actors propose different solutions, from measuring to selling surplus. That way, you save money and lower the environmental impact of your catering facility.
Organising Partner: FoodWIN
Together, we can take the food waste fight to the next level. To kick-start connections and collaborations, you can reach out to fellow attendees and organisations in one-on-one discussions. You can register as yourself, and occupy a company booth to represent your organisation. https://events.conversationstarter.net/e/fwf2020
Prior to the event, we invite you to find a person or organisation you're interested in meeting and request a timeslot. Your meeting will be confirmed if the other participant approves it.
WHY THEY THINK YOU SHOULD JOIN:
Tristram Stuart, Author of "Waste", founder of Feedback Global

The Food Waste Fest is an essential hub for great minds, entrepreneurs and decisionmakers to help each other upcycle the tragedy of food waste into and economic and environmental opportunity.

Herr & Frau Seele, Food Waste Advocates

Het zou een automatisme moeten zijn van iedereen om geen voedsel te verspillen. Food Waste Fest geeft visibiliteit, maar vooral uitwisseling van ideeën.

Carina Millstone, CEO Feedback Global

The Food Waste Fest is THE food waste event of the year- the place to go to meet all the movers and shakers who've come up with exciting new ways to end the scourge of food waste. Do not miss it.

Thomas Candeal, International Food Waste Coalition

If you are looking for a place where you can get to know what has been the latest progress, what will be our next challenges who is doing what and where the innovation can come from to reduce food waste, then you should participate in the food waste fest. It's also a community that is gathered to better share and develop active network you need for your projects.

Jonas Malisse, Too Good To Go, Winner of Food Waste Awards 2019

Het winnen van de Food Waste Awards is geen overwinning voor ons, maar een overwinning voor iedereen die zich collectief inzet om voedselverspilling drastisch te verminderen. Fantastisch om te zien hoeveel verschillende initiatieven er overal onstaan!
REGISTER
ENTRANCE IS FREE, BUT REGISTRATION IS REQUIRED.
The Food Waste Fest 2.020 is your occasion to discover solutions against food waste.
In 2020, we focus on multi-sectoral collaboration to take our fight against food waste together to the next level.
Location: All sessions take place online only. You will receive email reminders and a streaming link for each of the sessions you subscribed to.
Note that one of the facilitators may contact you beforehand to get started before the session.
Date: start 8/12 at 14h, end on 9/12 at 16h45. You choose when you join.
OUR SPONSORS
The Food Waste Fest 2.020 was made possible by: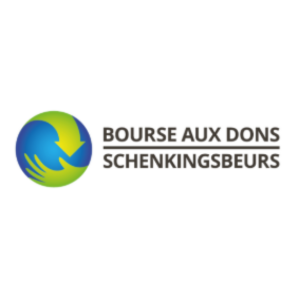 'Schenkingsbeurs / Bourse aux Dons' is the platform for managing food donations to social organisations.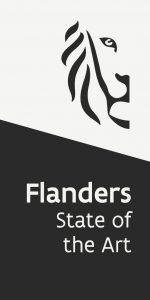 The Flemish Government