Why reduce food waste in your city?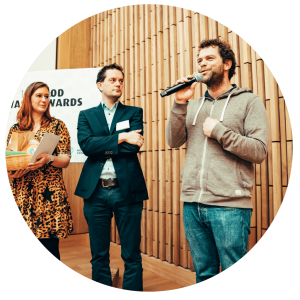 Arnout Vercruysse, W13: "For building our urban food strategy, in which we want to incorporate diverse actors, we can always count on inspiring best practices that FoodWIN is involved in."
Fighting food waste is the second best solution to fight climate change!
Worldwide, we could reduce 8% of the greenhouse gas emissions caused by humans.
Investing in food waste reduction always generates positive returns for actors all along the supply chain.
Consumers, businesses, hospitals, schools, ... win more by wasting less.
Fighting food waste means creating job opportunities, feeding more people and having fun while doing it
The Food Waste Action Plan
How FoodWIN helps you become a zero food waste city:
Learn how much food goes to waste, why and in which sectors. Know the carbon impact, financial losses and quick wins.
Food Waste Calculator
Interviews with key stakeholders & SWOT analysis
Food Waste Measurement
Co-create a strategy with local stakeholders to catalyse action
We help set up a stakeholder platform
We facilitate the co-creation process
We help communicate about the strategy
Take action together with local stakeholders and food waste changemakers
We prevent food waste in hospitals, schools, canteens
We raise awareness to citizens
We stimulate innovation and entrepreneurship
We help your city reuse food surplus
WANT TO TAKE ACTION?
Get in touch with Hanne,
our specialist in urban food waste strategies!