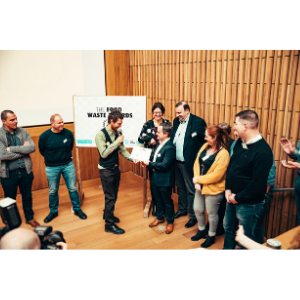 FoodWIN supports the Facility department of the Flemish government with its annual food waste monitoring. The 10 restaurant locations serve meals for government personnel in Brussels and each Flemish province.

FoodWIN: 
tailored a standard measuring method to the 10 restaurant locations

Assisted the food waste measurement with preparation and analysis

supported the local teams with finding solutions through a participatory food waste workshop.  
The facility department of the Flemish government is leading the way in the fight against food waste in company canteens. They started action against food waste in 2012 and were looking for a lean method to monitor their progress when they partnered with FoodWIN. SInce 2012, they have halved their food waste. Their current participatory approach ensures continued commitment from all 10 locations. Their efforts have been rewarded with a Food Waste Award in 2019.