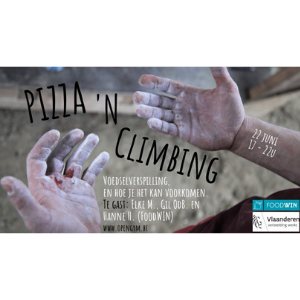 On a hot summer night under a bridge in Leuven, we convened with climbers from Open Gym. Hanne Heymans gave a presentation about food waste at home, followed by a deep conversation on how to stop wasting food, fueled by pizza and climbing spirit.
3 Key learnings:
Grandma's tricks are worth gold! 

Communicating with someone else about the topic inspires you to fight food waste on your own. 

Preventing food waste at home is easier than it seems. And it saves you big money!